Previous post Introduction & Implementation
Now, we need to enable the service to use PowerBI API
Go to Settings
Click to Admin portal
Go for Tenant settings
Then in the Developer settings part Allow service principal to use PowerBI API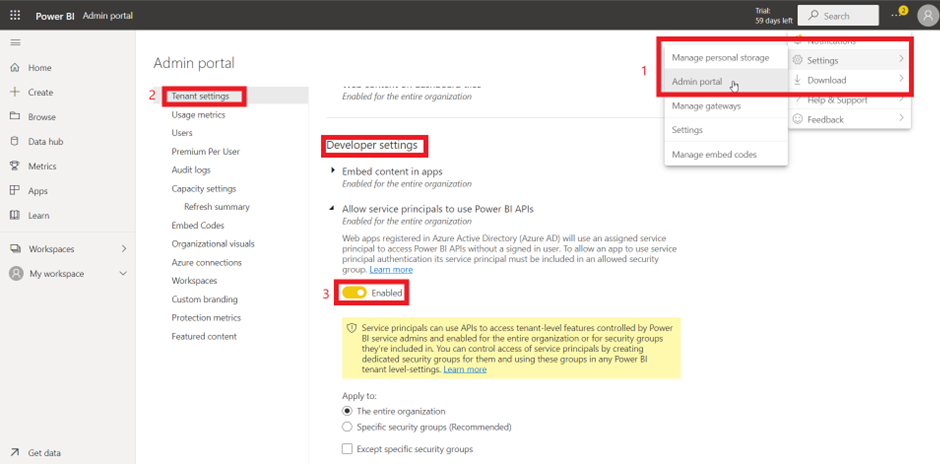 Now, we need to add the service as admin to the workspace
Go to Workspace
Click on the three dots and Workspace access
Add the PowerBI service connection and give him Admin role
Finally click on Add
To be able to use the tenant create in the Azure Active Directory we need to add the service as owner of the gateway
As we explain before, this work is based on an extension. We need to add it to Azure DevOps.
On the top right corner click on the and then Browse marketplace
Search for PowerBI actions
Click on Get it free
Select your organization and download the extension
To be able to use the tenant created in the Azure Active Directory we need to create a service connection in Azure DevOps
Go for your organization settings and click on Service Connection
Create a service connection by searching Power BI Service Connection
Select Service Principal and then fill Tenant ID and Client ID with the credentials that you copied beforehand. If not, you can find it in the Azure Active Directory under the app registration menu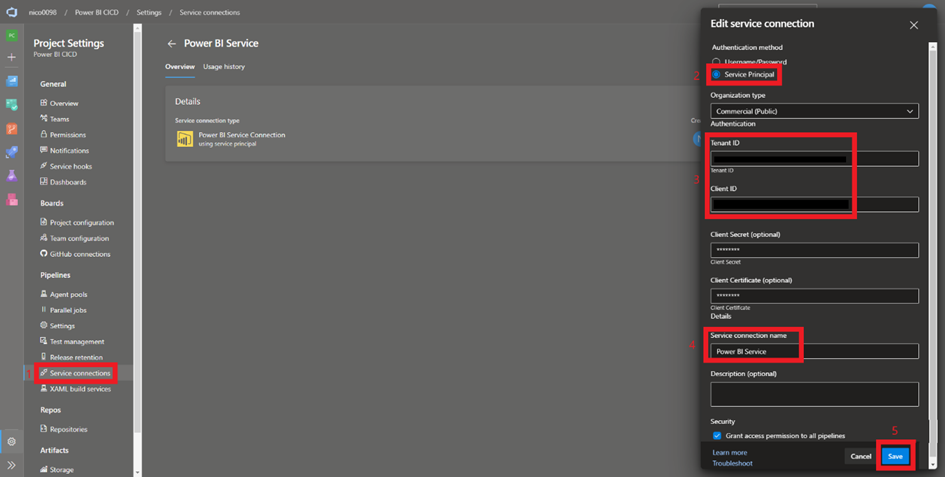 Now that we have set up every tool, we can create the release pipeline.